Oh snap, it's a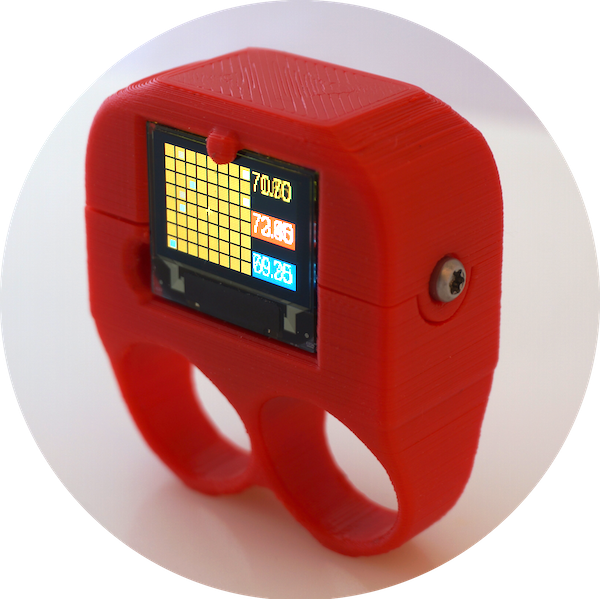 Handy Little Thermal Camera
…you know, for grilling!
We're building a small, fun little thermal camera for around the house. Check out the innovative grip and be the first to play with it!
Basically
thermal cameras are rad.
When was the last time you saw another spectrum, cooked perfect ribs, and didn't have to put down your beer?
With Pointy-Cam you can do all this, and more—a world of thermal vision awaits you, for under $200.
But don't take our word for it - check out what these folks are saying:
(nobody is saying anything yet because it's brand-new)
We have numbers, the best numbers
32x24 pixel resolution
10Hz framerate (maximum allowable)
Atmel SAMD21 processor at 48MHz, wow
16-bit 96x64-pixel display, cute and beautiful
Comfy silicone enclosure
Open Hardware (really)
Open firmware - hack away!
Now hop over to Usage to see what you can do with it!
---
Very Handy!
(heh)
Use it to find leaks in your drywall - the damp parts will be a different temperature.
Tell instantly if frying oil is at temperature without getting your thermapen dirty
Look for hot/cool spots in your wood stove, kiln, oven, or skillet
Measure exactly how hot those coals are before you shut the lid
I bet you can think of more uses already! Follow along on the big socials!
Who are you??
Hi, I'm noah from Brooklyn—I've built a lot of electronics, artworks, and products but never something as fun as this.
For most of my life I've been building respectful, innovative experiences for humans of all kinds (see my site for more). I graduated from Harvard and MIT and I got an A, so you know I've got the goods. I've worked with companies and artists for more than a decade to make useful stuff that comes straight out of the near future.
I'm an inveterate tinkerer and a passionate amateur cook. I built Pointy-Cam because I was sick of losing track of my non-contact thermometer while I was juggling timers, stovetops, and casseroles. This lil thermal camera lets me instantly know the heat environment I'm working with and I don't have to put down my beer ;-)
Of course you want to see it in action so OK!